2020 Summer School Information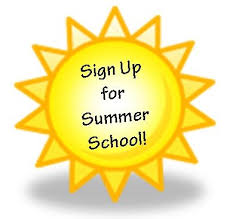 2020 Summer School at CES
Monday, June 1-Friday, June 19
Application Deadline: April 3, 2020
March 6, 2020
Dear Summer School Students and Parents
CES (K-6) and CHS (7-12) Summer School will be a fun and exciting time for students to extend their learning. Our teachers are eager to see the students' learning continue. Here are some details that you may find helpful.
Each day begins at 8:00 am and ends at noon. At CES, students should report to the gym on arrival. If your student is arriving by car, please enter through the front from the driveway. Walkers may also enter through the front entrance. The west doors are for bus riders only. At CHS, students should meet in the foyer inside the front doors.
At both schools, students who are car riders will be dismissed each day from the front doors.
CES bus riders will exit through the west doors. Bus riders and car riders will be dismissed at noon. If you are picking up your student by car, please follow the line through the drive. If you have a change of plans about how your student will get home, please call the school by 11:30 am. Otherwise, the student will go home by the method you indicated on the enrollment form.
Transportation is available from Aullville, Ernestville, Emma, Metro East, St. Louis Street, and Orange Street. The schedule for the stops is as follows:
STOP PICKUP DROP OFF
Aullville 7:10 a.m. 12:20 p.m.
Ernestville 7:25 a.m. 12:45 p.m.
Orange Street 7:45 a.m. 12:15 p.m.
Rhineland Acres 7:20 a.m. 12:15 p.m.
Emma 7:10 a.m. 12:40 p.m.
Metro East 7:35 a.m. 12:20 p.m.
St. Louis Street 7:45 a.m. 12:30 p.m.
These are approximate times; please allow a 5-minute cushion in either way. If you have further questions about transportation, please call Lisa Haley at 660-233-1990.
Since classes at CHS get out later, the busses will pick up at CES first, then go to CHS.
If you should have any questions, please do not hesitate to call our office at (660) 463-2261.
Sincerely,
David Andrade